Impressions from the farewell ceremony of the WiSo doctoral students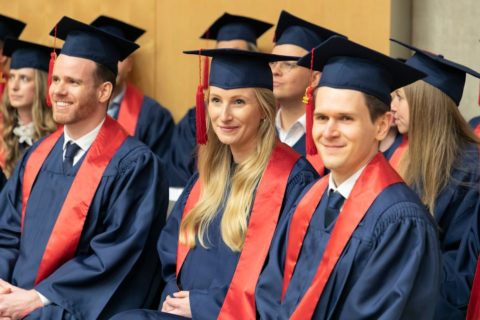 On Tuesday, 6 December 2022 the ceremonial farewell of the PhD students of WiSo Nuremberg took place. There were 18 PhD students and their escorts attending the ceremony. After the program of live music by the musical duo Jasmin Dazert and Stephan Golser, greetings by Prof. Klaus Henselmann, ceremonial address by Prof. Markus Beckmann, presentation of certificates and awards, the celebration ended with the traditional hat toss and a champagne reception.
Impressions of the farewell ceremony of the WiSo PhD students can be found here.